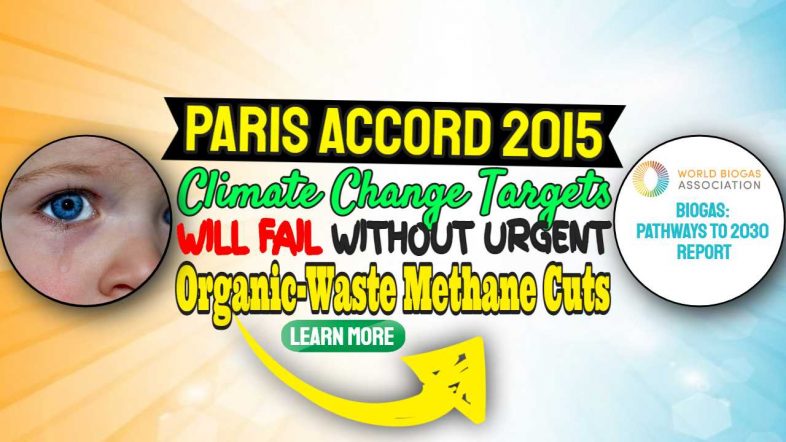 The World will fail to meet promised Paris 2015 Accord Climate Targets unless action is taken now to reduce organic-waste methane emissions.
Globally all governments must act now to start cutting highly damaging methane emissions from the breakdown of organic waste now, or they will be by default simply abandoning their pledges – is our interpretation of the latest WBA report just published.
All those hard-won 'Paris Accord' promises will simply go for nothing and the fervent hope of all people, especially the young, that global warming can be defeated will be hit a body blow.
That's because although carbon dioxide (CO2) is most often talked of as the climate-changing gas most worrying, methane (for a long while quoted to be 32 times worse – but is now known to be 85 times1 worse due to it's longer persistence in the atmosphere.
Read our full article including the Press Release by the World Biogas Association in full here:
https://blog.anaerobic-digestion.com/world-will-fail-climate-targets-unless-organic-waste-methane-is-cut/